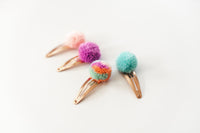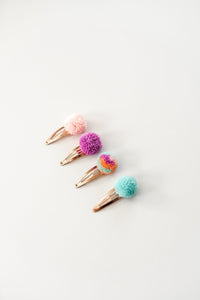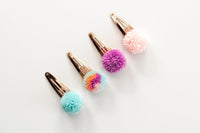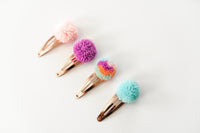 Evie Pearl Handmade
Pom Pom Clip Set (4 clips)
These pom pom copper snap clip can be purchased as a set or pigtail set. 
Dimensions: 1.25 x 1.25 inches
Please note that each item is made unique and differently.
Supervision is required while wearing this item due to it containing small parts.
Please follow us on Instagram: @eviepearlhandmade. We post giveaways, coupon codes, sneak peeks and upcoming news!
Facebook Page:
Evie Pearl Handmade 
Thanks for supporting our small shop.