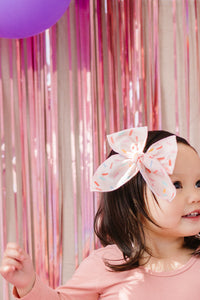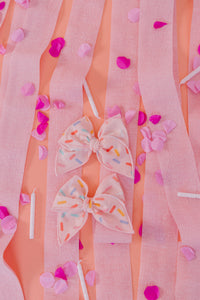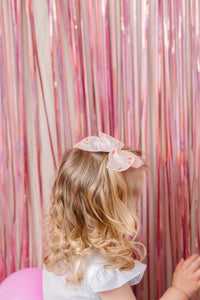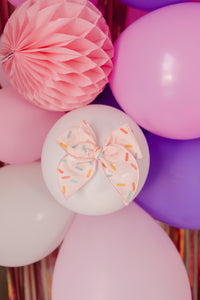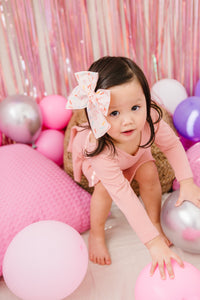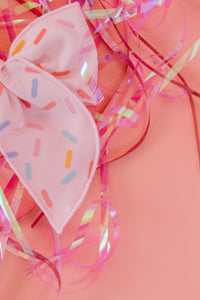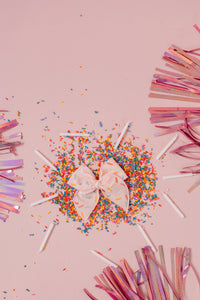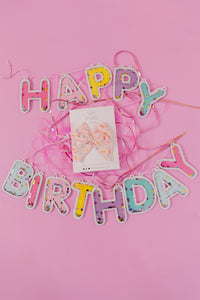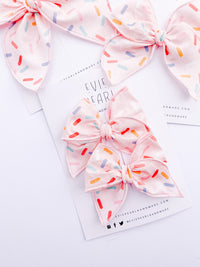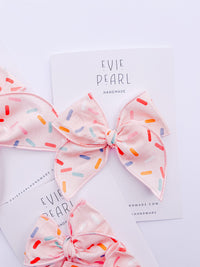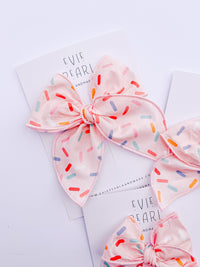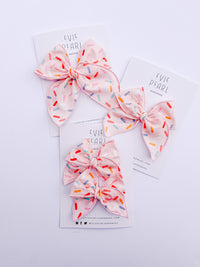 Evie Pearl Handmade
Sprinkle Bows
This listing is for our sprinkle bow. It comes in three sizes: small, medium and large. Please select single bow or pigtails.
If you select single bow your bow will automatically come on a large right alligator clip. If you'd like a left clip or nylon please leave me a note at checkout.
If you select pigtails your bows will automatically come one one large right alligator clip and one large left alligator clip. 
Dimensions:
Small Bow: 3.5 inches x 3.5 inches
Medium Bow: 4inches x 4 inches
Oversized Bow: 5.5 inches x 5 inches
Please note that these bows contain small pieces and need to be monitored by an adult when worn due to the possibility of them being a choking hazard for babies and toddlers.